Arlington Greens features a clubhouse complete with a bar and pro shop, banquet hall,  driving range, and putting green.  For information on the facility click an option below.
---
PRO SHOP

The clubhouse also provides a pro-shop area with a wide variety of necessary golf accessories such as balls, shirts, tees, hats, bags, gloves, shoes, and personalized Arlington Greens accessories.
Bar
The bar has dining tables with an open-air view of the course and an outdoor patio area with lawn chairs and tables.  The bar offers sodas, waters, sports drinks, beer, wine, spirits, and a variety of mixers.  The grill offers typical American-style fair from pizzas, sandwiches, snacks, chips, candy, and other assorted foods.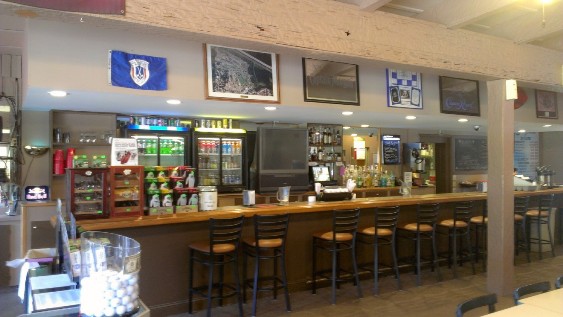 For more info about our facilities contact us by calling (618) 931-5232 or by email.